Worlds first pelvic floor trainer without intimite contact: the Pelvictrainer
The Pelvictrainer ® is a medical device for symptoms like incontinence, erectile dysfunction, impotence, lower back problems and pelvic complaints.
Exercise the pelvic floor muscles by sitting on the Pelvictrainer® with your clothes on.
Through our digital training program the patient can do several exercises in order to strengthen the pelvic floor. This will make the symptoms disappear or will significantly reduce those.
Pelvic floor training with clothes on
Contraction and relaxation of the pelvic floor muscles is shown on a display. The doctor or physiotherapist collects statistical data with the software program Medicalbench®; this way it can be determined how well the patient is progressing and whether the treatment is beneficial. This software comes with the Pelvictrainer® as automatic data collector.
The Pelvictrainer® offers you:
A comfortable training of your pelvic floor with clothing on;
An optimal biofeedback and antigravity training;
An easy to use program: clear and menu-driven;
A report of your performance, speed and power;
The ability to exercise both contraction and relaxation, but also stability;
No undesirable loss of urine when laughing, coughing or jumping;
A better sex life;
Less back and pelvic complaints;
Workout programs to train strength, speed, endurance and coordination;
A modular construction allowing you to grow from Home- to Medical fitness version;
A product that meets the high safety standards for medical equipment;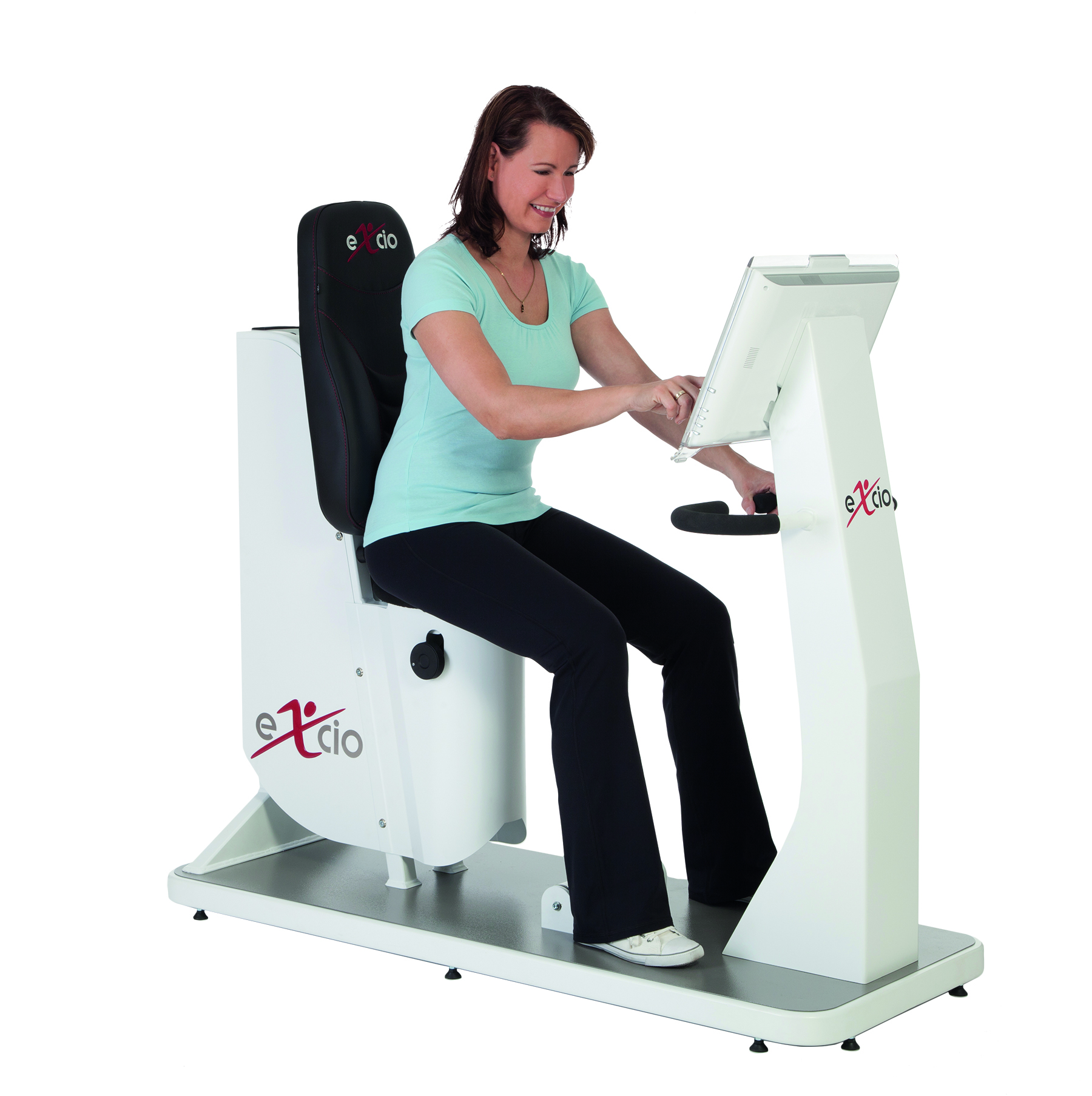 (Pelvictrainer Model Excio)
Intellectual Properties
The Pelvictrainer® is protected by patents: WO2005079926, US7473214, EP1747048 and NL1025526. Other patents pending.

Standout through innovation: that is the mission of Msys Medical Systems®. Because we believe in great products and solutions that contribute to healthcare.
The products of Msys are the tools for you for effective movement therapy for patients: based on measurement, testing, training, treatment, recording and evaluation.
Contact the Netherlands
Msys B.V.
Van Breugelplantsoen 42
3771 VR Barneveld
Nederland
Tel: +31 34 240 8760
Mail: info@msys.eu
Contact Switzerland
Msys Technology GmbH
Klausstrasse 44
CH-8008 Zürich
Zwitserland
Tel.: +41 44 383 19 54
© Msys B.V. ® - All rights reserved - Tel: +31 342 408760 (Netherlands) - Mail: info@msys.eu